1
« on: April 30, 2018, 06:28:52 PM »
Hi!
I am translating the game in Greek,you can see my project here:https://softwareinc.coredumping.com/forum/index.php?topic=1751.0
Until version 9.X.X all were good with translation.
But when I started translating the game from version 10.X.X a problem appeared which at some translated words,says "[Noloc]" and the word.
Example:
There is the word "Hello" and I translate it in greek as "Geia".
The games says "[Noloc]Geia". There is also a photo.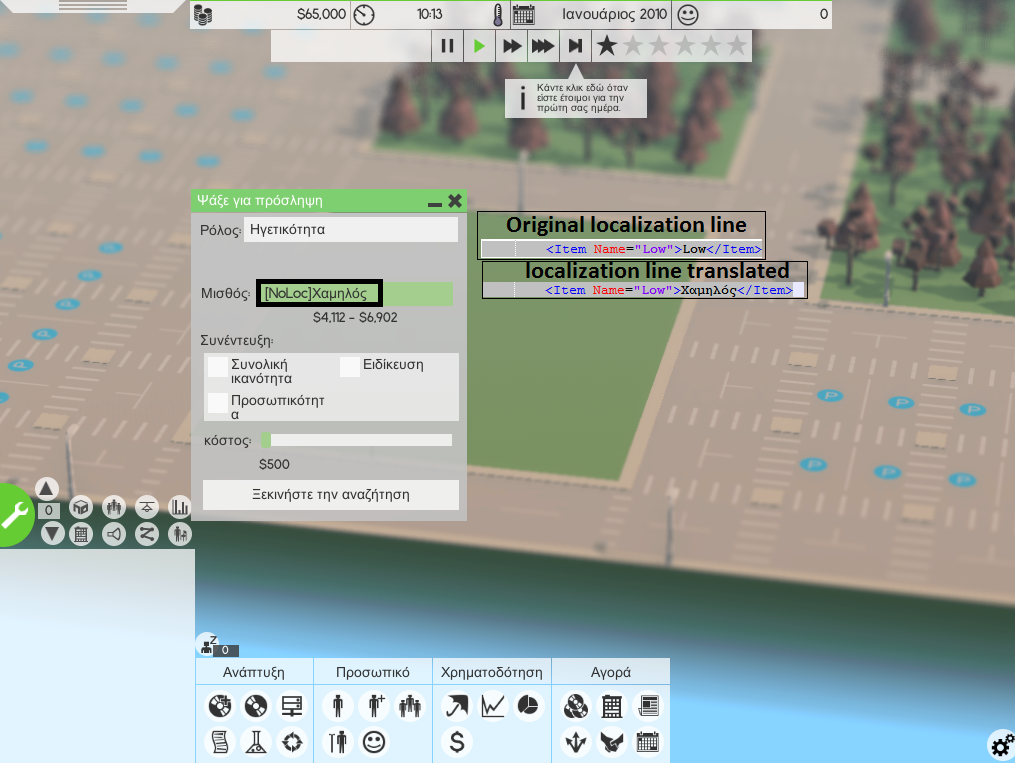 Is there anyone to tell me what's wrong with it?
I am translating the game 1+ year,so I surely do not do something wrong with localization files.